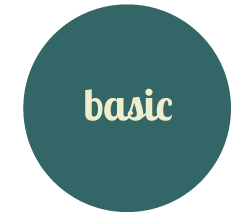 A sprinkling of instruction focused on how to prepare
the dough and form the main shapes of pasta.
ADULT COURSE • 1 MEETING • DURATION 2 H
For those seeking a general sprinkling of instruction in fresh pasta and using a rolling pin, I suggest an approximately 2-hour-long class in which participants can try their hand at making dough, rolling it out and forming some of the pasta types local to Emilia Romagna such as farfalle, garganelli and sorpresine.
At the end of each session the participants will be able to take the pasta they have prepared home with them.